Ik heb een speciale band met Harmony Fund.
www.harmonyfund.org
Al meerdere malen hebben zij mij in noodgevallen met dieren financieel geholpen. Mijn kreet om hulp werd altijd gehonoreerd. Wij hebben in Nederland een dierenwelzijnsorganisatie
www.dierennood.nl
van de oprichter Hanno Berger die het zelfde geweldige werk doen. Geld in zamelen en gebruiken voor de meest schrijnende dieren in nood gevallen. Bekijk alstublieft deze website ook even. Dank je wel Laura Simpson van de Harmony Fund en Hanno van Dierennood, jullie zijn toppers !!
Beste lezers, geniet van deze prachtige kerstverhalen.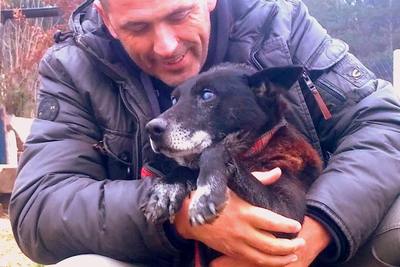 Today we're sharing the heartfelt gratitude of a few of the animal rescuers you have helped in December. Please enjoy their special messages. And if you haven't yet seen this, please watch the video
hierboven of our teammate Fahrudin Caki Bravo as he saves a blind dog named "Christmas" trapped in a well. What incredible things we can do when we believe in ourselves and in one another. Thank you for the thousands of acts of kindness you have shared with animals through the Harmony Fund this year.
"You Saved My Shelter and My Dogs!"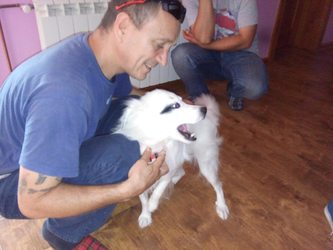 As Sasa Pesic's cage-free dog sanctuary in Nis, Serbia, there is peace this holiday season.
"You saved my shelter and my dogs!" Sasa said. 'I will never be able to thank the good and noble people around the world who have donated money. I literally choke with emotion every day and am extremely grateful when I think about the donations of precious people around the world and Harmony Fund who have saved my dogs! "
"When I Saw Your Donation, I Screamed!"
Arijana Arijovic runs a refuge for dogs in Sarajevo. There are just over 70 dogs living here and we sent a special donation to help them stay warm and well-fed.
"I dont know what to say," Arijana said. "First when I saw your donation I screamed then looked again to check if I see right. My angels, thank you so much for helping us this month. I can't tell you how much it means to me and my dogs. They are really all my life and I am happy that finally I have my own shelter and I spend all day with them.We finished building and all kennels are warm and the dogs only sleep inside as all day they are free to play. They are happy dogs, believe me. It is not a 5 star shelter, but it is shelter full of love."
"Thank you so so much for this Christmas miracle. We love you."
"We Wouldn't Be Here Without You."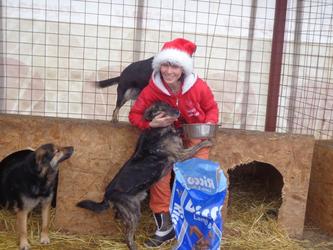 Two years ago we set about the very ambitious goal to purchase a new shelter for Norica Prigoana's rescue program in Romania. When we first found the property, Norica was so moved by all the open space and the beauty of the landscape. She named it the "Magic Land". Well, last week the final mortgage payment was made and the shelter now fully belongs to the dogs.
"I can't stop crying!" said Debbie Evans who volunteers dozens of hours a week to help the shelter. "I am so happy and relieved. Thank you for everything Harmony Fund. We wouldn't be here without you. Against all the odds we believed we could do it together, We have, as a team, bought the Magic Land. Norica has been at the shelter EVERY SINGLE DAY since we got the keys and with stresses we can only imagine, but today a little wave of peace will wash over her."
"Bursting Into Tears as I Can't Believe It!"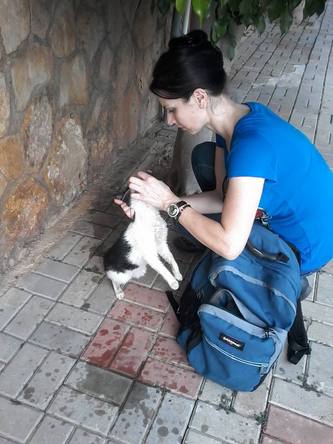 Manuela Wroblewski directs an amazing 365-day-a-year project to feed street dogs and cats in Avsallar, Turkey.Throughout the year Harmony Fund supporters sponsor this project which includes spay/neuter, emergency veterinary care and international adoption.
"I am totally overwhelmed and in shock when I saw the special donation YOU sent me this month," Manuela said. "I came back in and saw it and was bursting into tears as I can't believe it. I cant thank you enough, I am so overwhelmed in this minute that I am simply speechless. It feels like a dream to me!"
"Merci. I know I said it many times before but I simply have to say it again that without you, my project would never ever be possible."
"Thank You So Much for this Help."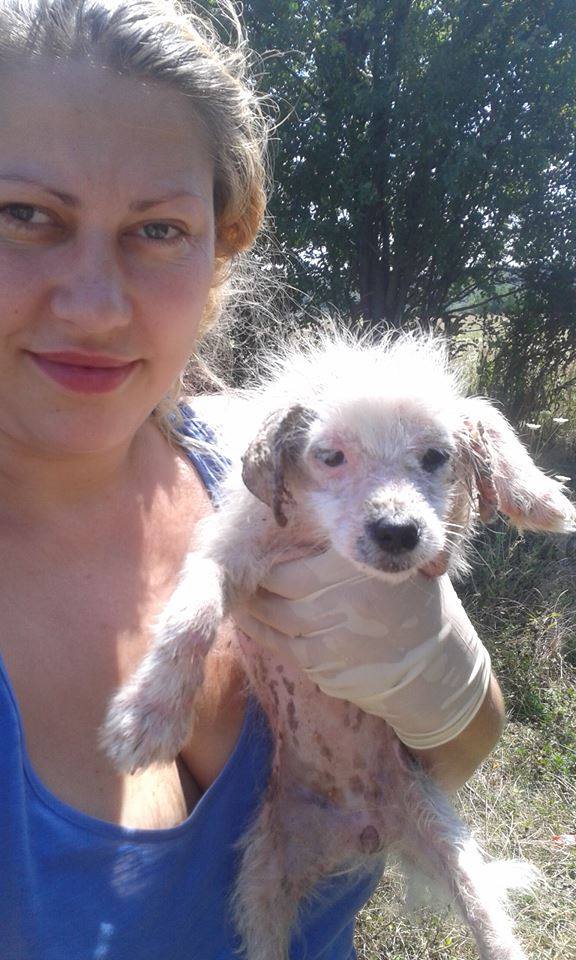 Alexandra Sarau is a Romanian rescuer who looks after 80 dogs at a time in her small shelter. She's found homes for hundreds in the last three years and we were delighted to send her a big donation to help her rescue program to secure a used vehicle to transport dogs who are injured, for veterinary visits and to take them to the airport when their day of international adoption arrives.
"Wow. I have had such a major surprise to find all those funds in my paypal account from Harmony Fund," Alexandra said.

"Thank you so much for your help. This will be very very helpful for us. We really need a vehicle. It is crucial in what we do."
"I Am Sooo Happy!"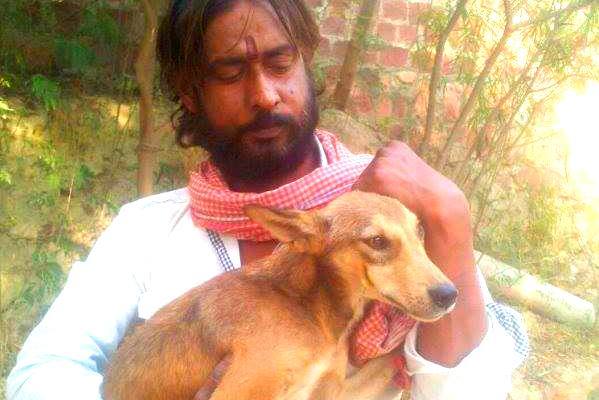 People For Animals Agra has been helping animals in India for 17 years. They recently asked us for help in purchasing desalination equipment because the water table on the shelter grounds is polluted. We were over-the-moon to surprise them with a grant two weeks ago.
"Oh my gosh, this is such a wonderful news!!!!" volunteer Richa Gupta said. "I am sooo happy! Thank you so very much for this help! I was keeping aside my own salary to save for the clean water, so you can understand how much relieved I feel!"
"So Many Things I Have Been Praying For."
Terry Lynn Fletcher is an Oklahoma based rescuer who takes on animals in urgent need of care. One of the dogs she recently saved was a mother dog eating tree bark and snow to stay alive and feed her puppies. The animals she saves are truly in grave danger and we are delighted to have sent another grant to continue her work.
"With tears streaming down my face, I am sending heartfelt thanks," Terry Lynn said. "This donation will pay off the rest of the veterinary costs for the tripod kitten, buy supplies that are desperately needed and pay some on boarding. So many things I have been praying for a way to cover. THANK YOU, THANK YOU, THANK YOU."